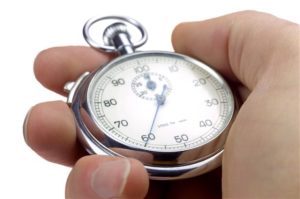 Exercise is simpler than you think.
Use the "Reps on the Minute" strategy and get in an awesome workout in only ten minutes.
Here is how it works:
Pick an exercise, a full body movement that can be done quickly works better than say bicep curls. Then pick a rep range, we like a number that is going to challenge you to get them all in in about 20-30 seconds. Then set a timer to beep every 60 seconds, on each beep perform the set number of reps, then rest the remaining time. Perform for ten rounds.
Here are our favorites at PNF:
Kettlebell Swings – 25 reps
Kettlebell Snatches – 10 rep, changing hands each round
Sqaut & Press – 15 reps
Battling Rope Slam – 40 reps
If you want to add a little more, do a second set or alternate between two exercises for a 20-minute workout. Which ever you choose you will be sure to get a calorie burning, cardio boosting workout.
Regular exercise doesn't have to take a lot of time, it just has to be consistent.
If you want more information about fitness coaching click here:
https://pittsburghnorthfitness.leadpages.co/21-day-shape-up-challenge/
http://pittsburghnorthfitness.com/wp-content/uploads/2017/02/PD43060461_AYJG8J__2235551b.jpg
412
620
Josh Proch
http://pittsburghnorthfitness.com/wp-content/uploads/2016/09/Pittsburgh-North-Fitness-logo.png
Josh Proch
2017-02-01 12:36:02
2017-02-01 12:36:02
10-Minute Calorie Torching Workout